It's not a new revelation. Christmas has been hijacked by commercialism and over-stuffed calendars. If you're like me, I still get all tangled up in tinsel and forget the reason for the season, along with the third batch of sugar cookies in the oven. I don't mean to do this, but it's like all the alluring sprinkles and sugar consumed during the holiday season causes a sleigh-sized crash by December 25th. I'm fa-la-la-la-finished by the time we've finished our traditional cinnamon rolls!
But it's not supposed to be that way.  Actually, in 1 Peter 1:13, we are told to "Prepare your minds for action, and be sober-minded, set your hope fully on the grace that will be brought to you at the revelation of Jesus Christ."
How do we do that this time of year? Enter Advent.
Okay, so speedy breakdown of a Christian Christmas calendar (say that 3 times fast):
Advent (late November or early December to the evening of December 24). The period of the year where we are to prepare our hearts for Christ's coming and the anniversary of his birth at Christmas. Advent literally means "arrival" or "coming." Note: period is not marked by 25 Hallmark Movies, any elves on the shelves, or other fun traditions that are harmless when balanced.
Christmas (December 25-January 6… the real "12 Days of Christmas").  How could a celebration of our Savior's birth ever be celebrated in just 1 or 2 days? Procrastinators rejoice!…This is NOT a time to take down that tree or box up the nativity set. Leave them out and embrace the peace and love and hope of Christmas, and let it accompany you into the New Year.  On January 6th, some Christian churches celebrate "Epiphany" commemorating the Magi visiting baby Jesus, and thus Christ's first physical manifestation to the Gentiles.
I think part of the reason it's so easy to get wrapped-up in gifts and mistletoe is because we have a romantic vision of what we hope the Christmas season will bring.  But dear ones, all those toy batteries are gonna die.  That authentic tree will start looking a little extra flammable. And you're going to be as frazzled as Frosty in July if you haven't prepared for Jesus.  Prepare what? Remember sisters Martha and Mary and prepare your heart. (If you want to read about Martha and Mary—AKA my daily struggle—their story is Luke 10:38-42).
As a mother who is responsible for two little elves of my own and the development of their spiritual hearts, I am so happy to have discovered the century-old Advent tradition of The Jesse Tree. In the Bible's Old Testament, we learn of Jesse, the father of King David. He's often sighted as the first person in the genealogy of Jesus (See Isaiah 11:1…"There shall come forth a shoot from the stump of Jesse, and a branch shall grow out of his roots.").  The Jesse Tree consists of 24 ornaments, each symbolic of scripture telling the story of Creation through to the birth of Christ.
In my search for a Jesse Tree ornament set, I stumbled upon Inspired Traditions—a Kentucky-based Etsy shop with the most beautiful ornament sets! My favorite part is how Beverly incorporated the scripture on the back of the wooden ornaments. The boys and I made the DIY Jesse Tree Ornament set, and it was a great way for the boys to get their little hands on the ornaments and familiarize themselves with the idea of Advent, ornaments, and more Bible stories. This momma also loved the fine-motor, matching, and memory skills we got to practice!
I'm so excited to start our own Jesse Tree tradition this year. As a family, we will be slowing down and mindfully starting our day with scripture reminding us who Christ is—and who we are: coheirs to the Kingdom… brothers and sisters of Christ!
Prepare your hearts. A Savior is born!
And please see Inspired Traditions for your Jesse Tree ornaments!
https://www.etsy.com/shop/InspiredTraditions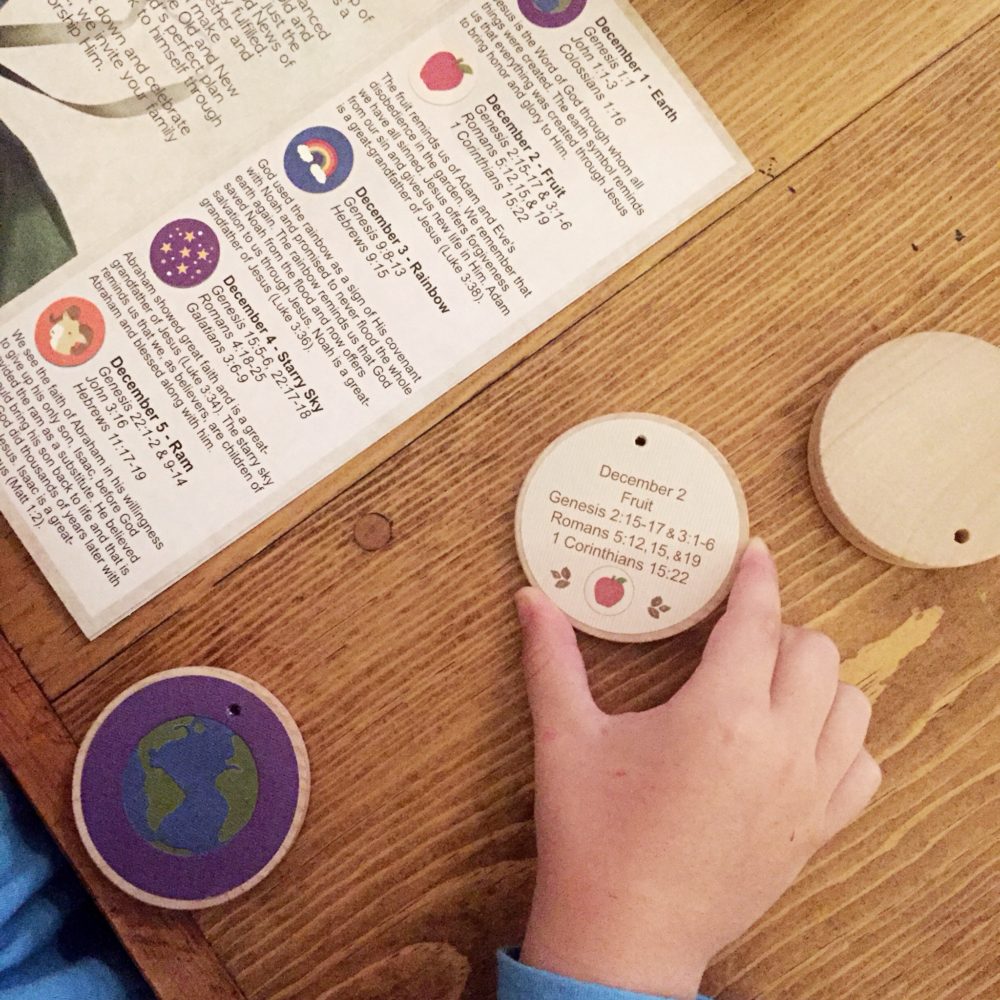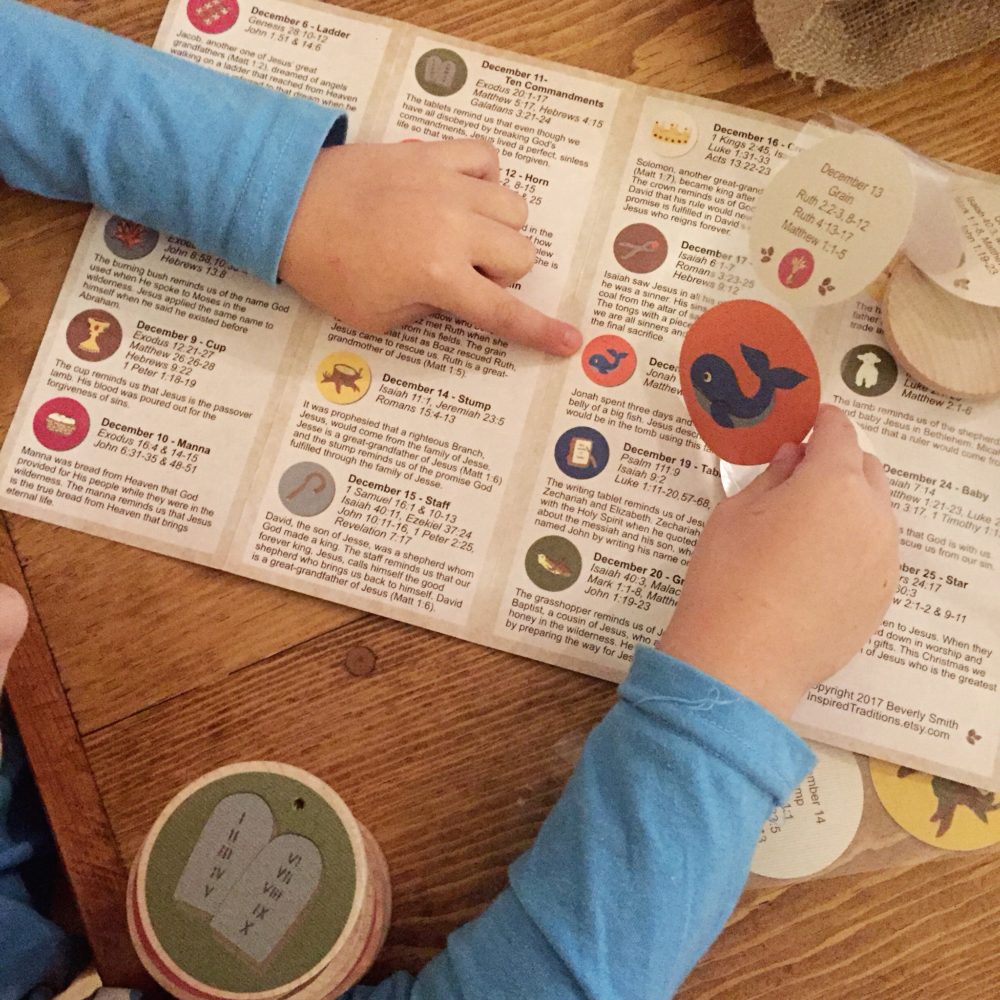 "The true light that enlightens every man was coming into the world. He was in the world, and the world was made through him, yet the world knew him not."  John 1:9-10