While I lean on the side of Anne of Green Gables, who surely appreciates the glory of warm apple cider donuts and heirloom gourds…I'm a boy mom.  And all that entails.
This past week, my family and I were invited to Bi-Water Farm in Georgetown, Kentucky and were treated with a wonderful experience.  The farm literally offers something for everyone: my apple cider donuts and gourds and EVERYTHING a little boy (or little boy at heart) would love.
Here's a quick list of what's available for the kiddos:
-Pumpkin Warrior Contest (think American Ninja Warrior for kids) – Spooky Farmhouse – Pirates Cove (sandboxes/tunnels/and the fastest slide around!) – Trike Track – Barnyard Babies (as adorable as it sounds) – Pumpkin Vine Zip Lines (perfect for older primary age kids) – Lil Pumpin Playpatch (my 2 year old loved pretending to drive a wooden train) – Soybean Maze (for those of us intimidated of corn mazes) – Bird House (yay for fancy chickens!!) – Bunnyville (one of my favorites) – Cowboy Corral (rocking horses for the young and old!) – Billy Goat Mountain (hillbilly hearts swoon) – 5 Acre Corn Maze – Hayrides – Sky High Slide – People Spinners (think human hamster wheel) – Biwater Ballpark (you know my guys loved that one!) – Bounce Around Corral – Lil Farmer Play Acre (an educational corner to learn about bees/crops).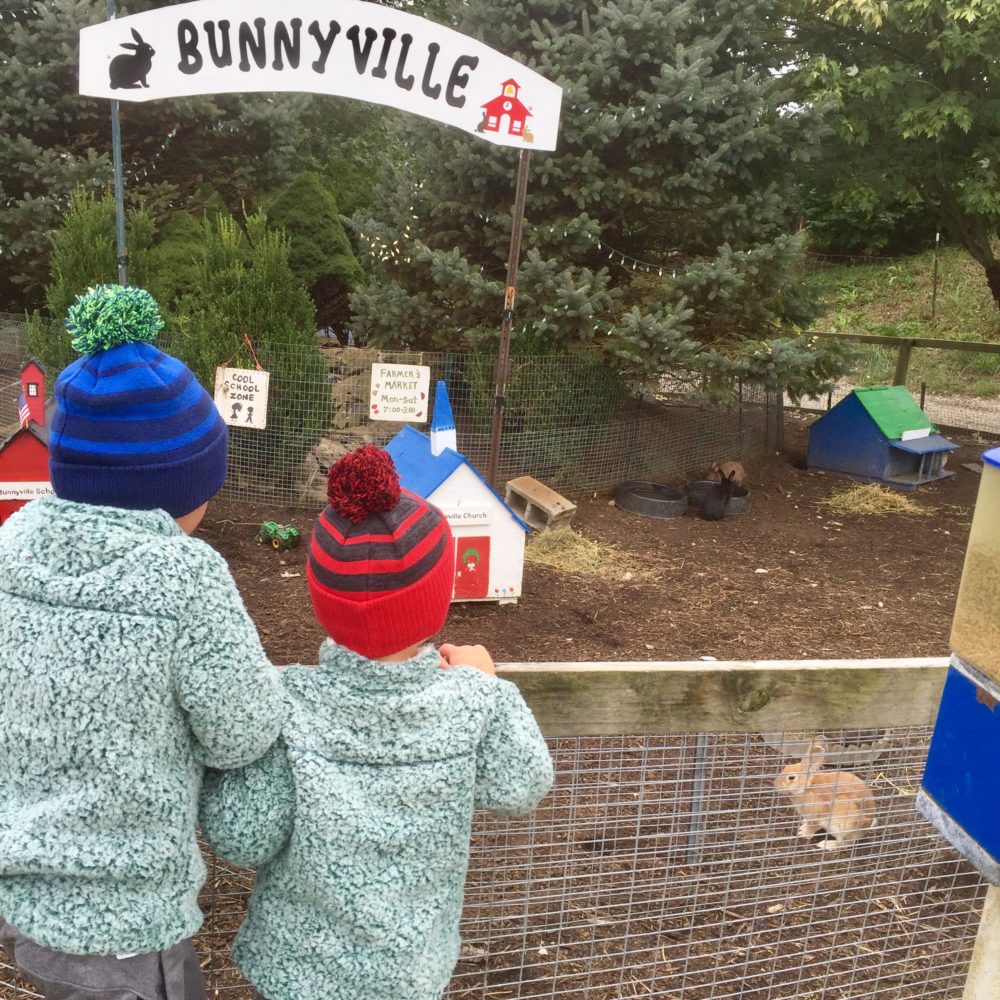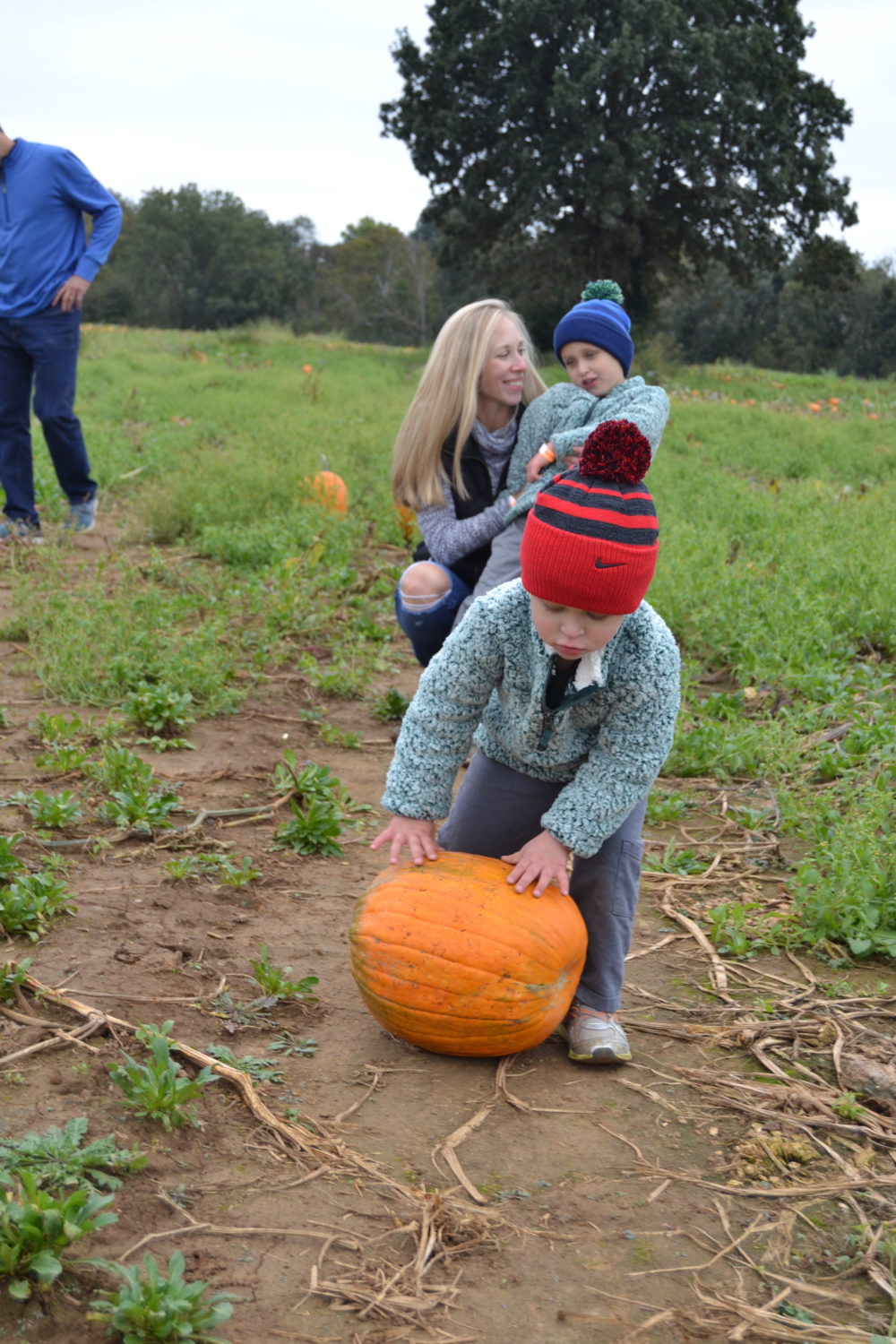 For a small extra price, enjoy these favorites:
-AutumnFest Express (Or as W calls it, "The Tractor-Train!") – Dinosaur Dig – Pumpkin Cannon (Ridiculously fun) – Paintball – Minigolf – Bonfires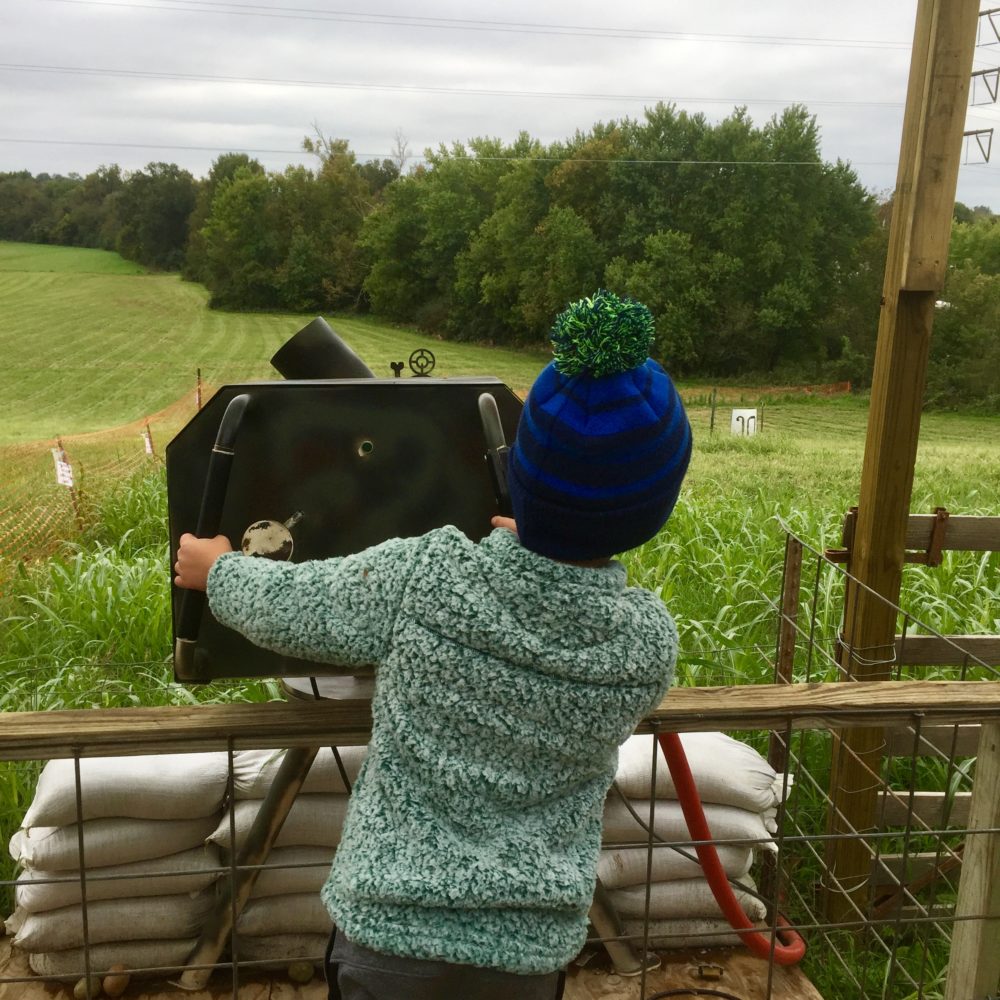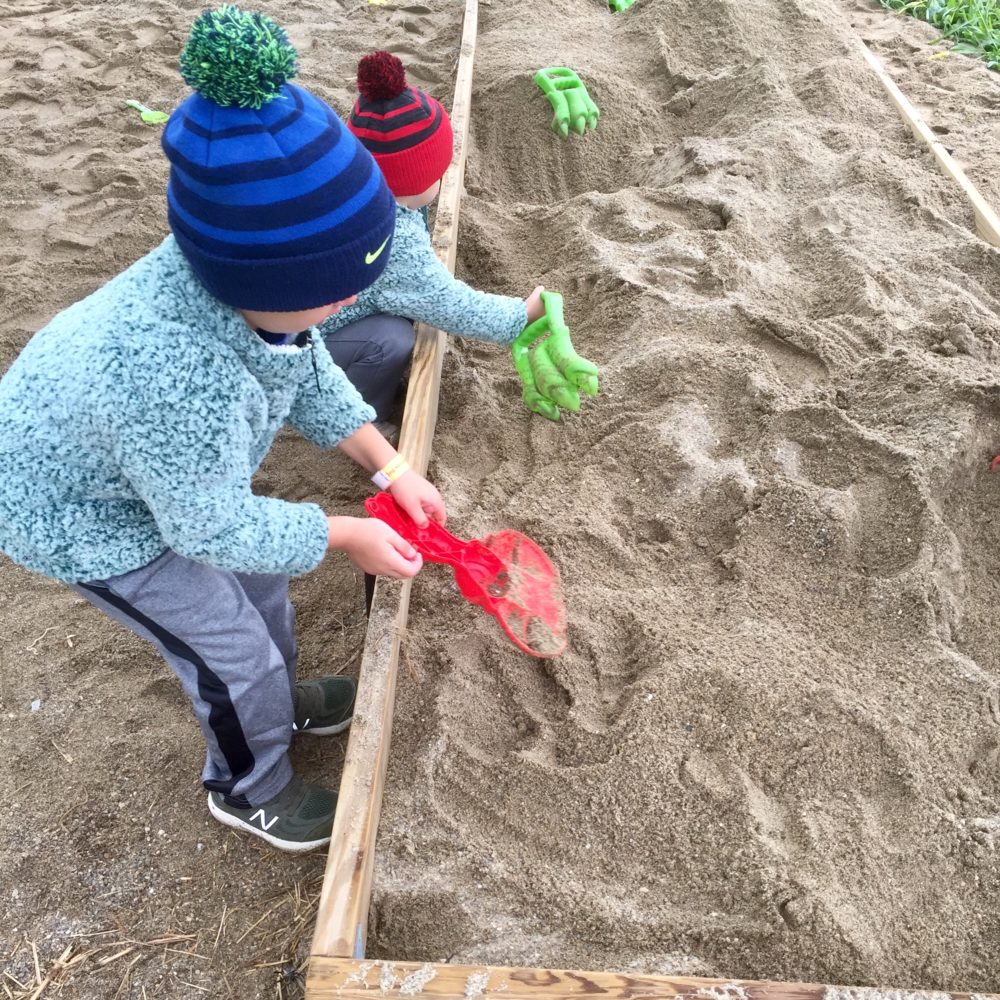 As we continue on our Preschool-at-Home adventure, Bi-Water Farm offered plenty of learning experiences where the boys could see/taste/touch/hear/smell a working farm.  We focused on the role of bees in pollination for pumpkins and the "lifecycle" of a pumpkin.  I hope we planted seeds of appreciation for all the hard work farmers do, and definitely cultivated a desire to keep exploring their Old Kentucky Home.
Like Anne of GG said, "I'm so glad I live in a world where there are Octobers."  Of course, I enjoy pumpkin spice and everything nice, but my boys have taught me to enjoy all the snips, snails, and billy goat tails (and especially pumpkin canons…). 😉
A big THANK YOU to the wonderful and friendly staff at Bi-Water Farm.  Please, go check them out and bring home a beautiful pumpkin or some tasty farm products from their general store.  It'd be a great way to spend the morning before a Cats game.  AutumnFest is going on now through Oct 31.  Go to https://biwaterfarm.com to start planning your trip now.  And tell them Neena sent you!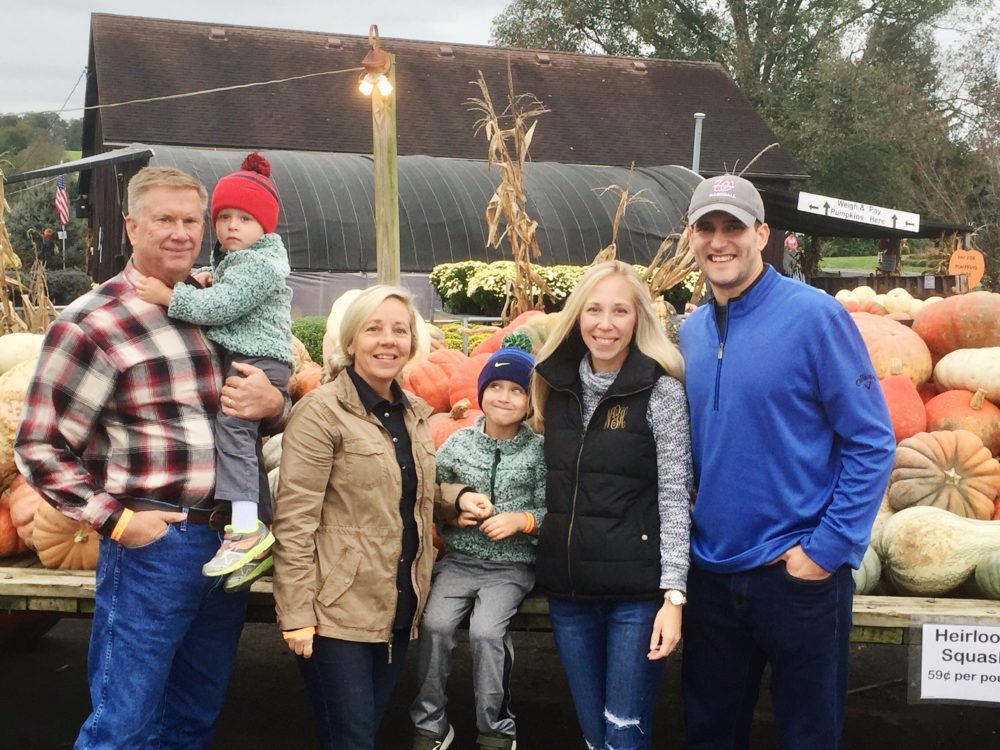 My parents– Ball-Ball and Gigi–joined us for the day 🙂
Love,
Neena