Recently we visited Hawesville, hometown of my husband and the annual Sorghum Festival… both are ridiculously charming and sweet.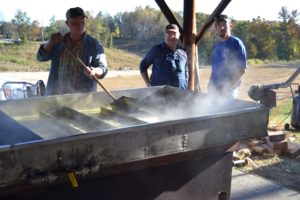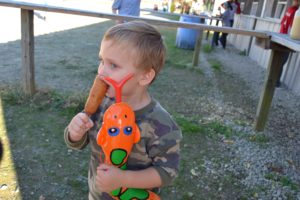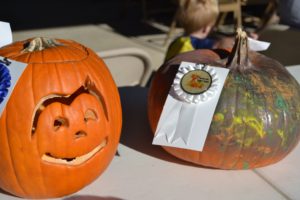 Inspired, I decided to bake something a little different using the sorghum. With limited ingredients, dessert is usually off the table. But we don't like to give up easily around here, especially on the treats. With a few substitutes in my traditional recipe, I am happy to share the results: the softest chocolate chip cookies I've ever made.
*Pictures: Feature pic is of vintage 1970s or 80s sorghum from a local Ky co-op. Left to right/top to bottom:  1) The making of sorghum, 2) Josey enjoying the tractor show, 3) Festival host Independence Bank's Bob Kelly Ogle handing out biscuits and Kentucky Cane sorghum, 4) JW's prize and his first corn-dog, 5) our pumpkin entries (brought home a blue!) and 6) Wiley and Dad coaching JW at his carni-game.
---
Your words are so choice, so tasty; I prefer them to the best home cooking.
Psalm 119:103 MSG


---
Sorghum Chocolate Chip Cookies
The Cox Family labors the entire festival weekend making, jarring, and selling its Kentucky Cane sorghum on the spot.  I learned from sweet Vanessa (the Mrs.) that if a recipe calls for brown sugar, sorghum can typically be substituted for equal parts.  And here's the jar that started my experiment….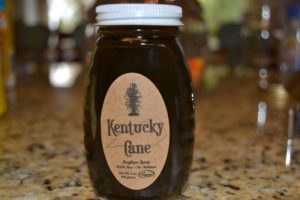 I melted one cup of butter in the microwave and then added it to my mixing bowl.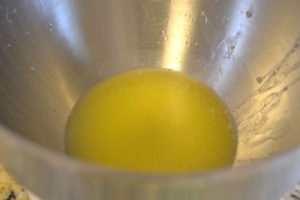 Followed by all of my wet ingredients and mixed together.
Then I incorporated the dry ones…
Careful not to over-mix, I added in the chocolate chips last.
Scooped them by the spoonful onto a greased cookie sheet, leaving plenty of space between each cookie.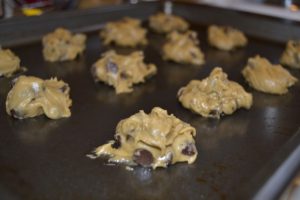 And baked for approximately 10-12 minutes until golden brown and delicious! And different! And oh-so-soft thanks to the sorghum.
Sorghum Chocolate Chip Cookies
Ingredients:
1 stick butter
¾ cup sorghum
¾ cup granulated sugar
2 large eggs
1 tsp vanilla
2 ¾ cup all-purpose flour
¾ tsp baking soda
1 tsp salt
1 12-oz bag of semi-sweet chocolate chips
Instructions:
Preheat oven to 375 degrees. Lightly prep baking sheets with non-stick spray.
Melt butter in microwave. Whisk in sorghum, sugar, eggs, and vanilla. Add flour, baking soda, and salt. Do not over-mix. Stir in chocolate chips. Drop by rounded spoonful onto cookie sheet, spacing cookies approximately 2" apart. Bake 10-12 minutes or until golden brown. Remove and transfer to wire cooling rack.   Serve with milk!